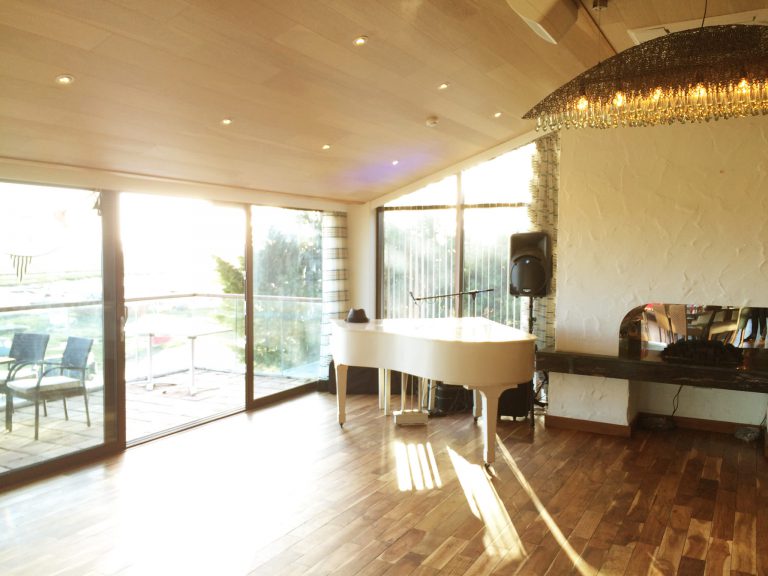 Fiona & Ian's Sheldrakes Wedding
27th May 2015
At last Saturday's Sheldrakes wedding in Heswall, I provided the entertainment for Fiona and Ian's party.
They had actually got married 2 weeks earlier in Las Vegas. This was to be their UK wedding reception.
I had performed at several Sheldrakes weddings before but they had been downstairs. Using the disabled lift, I loaded the piano up to the new function suite on the first floor. What a view! It was a stunning, bright, sunny day and the room was absolutely perfect.
I'd just started my 2nd set when everybody rushed out to the balcony! Everyone had been really enjoying the music up to that point. Was it the Take That medley?
But then I saw the paragliders fly past (see right) and I stopped playing to take a photo too. These guys were pretty close and flew past 3 or 4 times! How cool is that!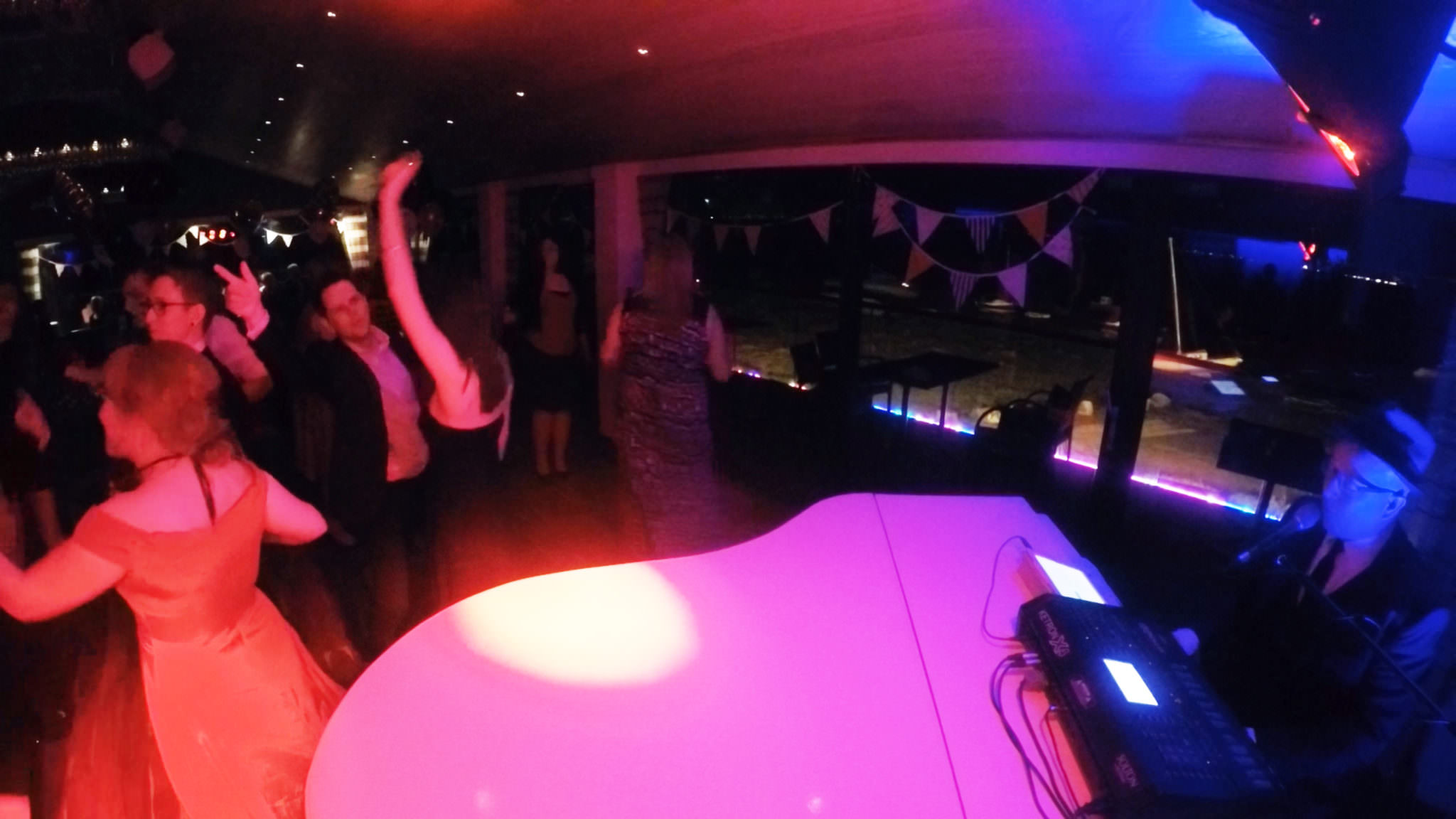 Once everyone had enjoyed the stunning sunset, it was time for the first dance and then some serious charts for the younger guests. Once the lights go down, it has a great small bar / club feel. It's a great live music venue. So with several more Sheldrakes weddings booked in for 2015, good times lie ahead. Good times!
Vivan los novios! All the best to Fiona & Ian. Thank you for a great party xx